Mayfair Aesthetics Laser Hair Removal & Skin Clinics London
Mayfair Aesthetics Laser & Skin Clinics, with locations in Islington, Pimlico and Moorgate are forerunners in the UK in the Laser Hair Removal field. Specialising in the revolutionary Soprano Ice Platinum laser hair removal system. This award-winning and groundbreaking treatment is the only laser hair removal system to simultaneously employ all 3 laser light wavelengths, making it the most comprehensive and painless method of removing unwanted hair available.
Our prices are very competitive, with 0% finance, flexible payment options
and generous discounts on treatment packages.
Book Your Free Patch Test
Book a FREE Soprano Ice Platinum Laser Hair Removal consultation and patch test online for your conveniance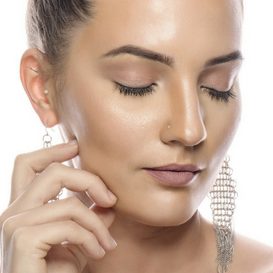 What Our Clients Have to Say
***** Fantastic team and great treatments at a reasonable cost !!!

Jessica Via Google Places

***** I am very happy with the treatments, the staff are professional and very accommodating. The treatment really really works! Try it ladies (and gentlemen!)

Concetta Via Google Places

***** If you are nervous about finding a reputable clinic you can trust for laser hair removal then look no further. Outstanding customer service, the staff are very patient and the emphasis is on giving a good customer experience and you are not rushed in and out the door as with many places. The premises are spotless and the staff take pride in their work. I was researching for a while before I decided to go with Mayfair aesthetics. I am confident I am in safe hands and delighted to give Mayfair Aesthetics a big thumbs up.

***** Having had a pretty bad experience with Beauty and Melody for laser hair removal (6 sessions with no results whatsoever, which the therapists kept repeatedly putting down as my fault because of my 'hormones'), I can say that I'm so happy with my treatment so far at Mayfair Aesthetics (City).

The two receptionists that I've met are absolutely lovely and take their time going through every detail during the consultation. The therapist was also very friendly and professional and did a good job of putting me at ease and checking that I was comfortable throughout the session. I've only had 2 sessions so far but I am already noticing a big difference in hair growth. I've now booked to have more areas done as I feel like I can trust the quality of the laser.

***** I have had nothing but great experiences visiting the Mayfair Aesthetic Clinic in Angel. I bought six sessions of laser hair removal on two areas in January and now only have one session left. Every member of staff I have encountered has been great from booking via email, to the friendly receptionists and of course my technician Elzbieta. They are all so lovely and welcoming! The treatment has worked well for me and compared to waxing is virtually painless. The sessions do book up in advance so it pays to be organised. Very happy with the results and would certainly recommend this clinic to anyone considering laser hair removal.

***** Extremely helpful staff, professional and super great experience. Affordable and worth every penny. Thanks team!

***** I will definitely recommend, 10 out of 10 service 🙂 I arrived feeling quite nervous, as you could imagine. Only to be greeted by a warm friendly array of staff (two thumbs up for Kate,) I was put at ease and left very happy with the end results.

***** I rarely write reviews and if I do, it's usually to moan. Not this time! I started laser hair removal with Mayfair Aesthetics a few months ago and I'm delighted with both the results and the service. The price initially drew me in and I was unsure as to how things would pan out. I've had two sessions thus far and I'm already seeing a significant difference. Secondly, the treatment specialists – particularly Kate – are extremely friendly, helpful and professional. I would highly recommend this company to anyone who's thinking about de-hairing permanently; I can't wait to be hair-free in a few months!

***** Great service and delivers on results. I met Matt the manager at the Pimlico branch (v friendly and knowledgeable) , who ran through a consultation before I started the Soprano hair removal course. Have always been bothered by my hairy shoulders. I am now on my 4th treatment and the majority of hair has now gone (I have bought 6 sessions) 5 star service and treatment.

***** One treatment so far and it was relaxing and almost completely painless. I felt completely at ease. My therapist was professional, kind and made me feel comfortable. The clinic is very professional, clean and all staff are very welcoming and friendly. I'm looking forward to seeing the results!

***** I visited my regular therapist here today for another session of laser hair removal. I had been seeing her at a different clinic for the last 6 months or so. Her service was always perfect, however the clinic kept mucking up my appointments or were so over booked that I had to wait longer between treatments than is recommended which means that the laser probably hasn't worked as well.

What a difference here. No problems at all with my booking. Email confirmation when I booked then a reminder the day before. The clinic itself is calm, clean, the treatment room is much bigger than the previous place and my therapist did her usual amazing service. A nice touch is that you sit down at the reception desk to book your next appointment rather than queue for ages at a frantic reception desk. Highly recommended.

***** Extremely professional and friendly staff. They seem very knowledgeable about the practice and use the latest soprano ice platinum machine which is so easy on the skin. Much better than the last clinic I visited.

Namrata Via Google Places