Mayfair Aesthetics Laser Hair Removal London
Mayfair Aesthetics Laser & Skin Clinics, with locations in Islington, Pimlico, Hammersmith and Moorgate are forerunners in the UK in the Laser Hair Removal field. Winners of 8 awards for best laser hair removal provider in London, our clinics specialise in the revolutionary Soprano Ice Platinum and the Soprano Ice Titanium laser hair removal systems. These multi award-winning and groundbreaking treatments simultaneously employ all 3 laser light wavelengths, making them the most comprehensive and virtually pain-free method of removing unwanted hair on the market today.
Our prices are very competitive, with 0% finance, flexible payment options
and generous discounts on treatment packages.
For information on the precautions being taken at Mayfair Aesthetics to protect our clients and team during the Coronavirus pandemic, please click here.
Book Your Free Patch Test
Book a FREE Soprano Ice Platinum Laser Hair Removal consultation and patch test online for your conveniance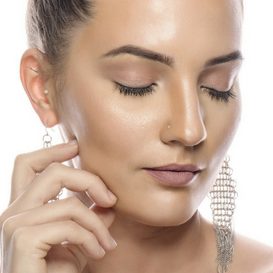 Our team of laser specialists perform laser hair removal treatments for over 90% of their available appointment time – we really are laser hair removal experts! Complimented by our team of 3 Doctors providing the highest quality anti-ageing aesthetic treatments such as muscle relaxing micro-injections, dermal fillers and mesotherapy.
Our Fire & Ice Skin Resurfacing Facial has been featured in the London Evening Standard as one of the best treatments in town to get you 'red carpet ready.
Book online, call or visit us today to arrange a complimentary consultation.
What Our Clients Have to Say
***** I am extremely happy with my laser hair removal treatment on my face and legs. With olive skin and thick black hair, for my face in particular, the hair started to give me acne, and as a result pigmentation. With the hair gone, the skin is so much more cleaner and dirt does not…
***** I started my laser hair removal treatments at Lupus Street last year after I've already done some hair removal at a different clinic in London (it wasn't good) and I just wish I knew about Mayfair Aesthetics earlier! I usually book appointments with Rinku or Anna and they are both great, very friendly and…
***** I'm very happy about the treatment since the first patch test, up to session 1. My hair is being reduced since session 1 and my skin is getting so much better. The staff is super professional, knowledgeable and makes you feel very comfortable. The payment plan is great and very convenient. The clinic is…
***** A great clinic, amazing staff, especially Ewelina. She is very professional and attentive.
ASMR Gorl Via Google Places
***** Amazing customer care. Made me feel welcomed the second I walked in till I left, the Ice Soprano is genuinely virtually painless, I've had another laser hair removal machine that was extremely painful and was expecting the same, but honestly, It's the complete opposite, who would have thought I'd be looking forward to going…
***** Very nice and accommodating staff who are very knowledgeable about what they're doing, and are also very understanding of customers' needs and concerns. Everyone always has a smile on their face, especially Luana.