Looking for fuller, more sensuous lips? Lip enhancements are one of our most popular aesthetic treatments.
Lip Enhancement/Augmentation is one of the most popular treatments at Mayfair Aesthetics.
Great for anyone seeking more sensuous and fuller looking lips. It is also an ideal treatment for reducing deep wrinkles around the mouth area for a dramatically improved younger looking appearance.
Lip Enhancement will help to boost the size of your lips and temporarily increase the volume with the use of fillers.
The particular type of filler used will be selected by one of our expert doctors to ensure the finished result looks beautiful and natural, avoiding the dreaded trout pout look that became notorious in the nineties and noughties.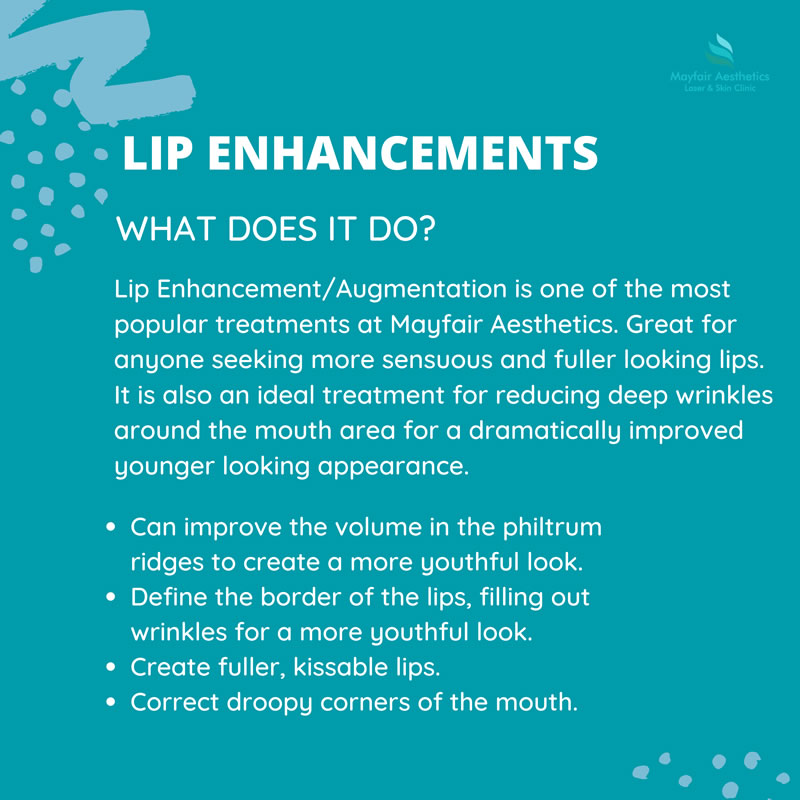 You will see immediate results to the shape of your lips, and the treatment results will typically last for 6-18 months.
In rare cases, some patients may experience redness, bruising and swelling at the injection site that may last 1-2 weeks.
Lip Enhancement
From £350